A STORY OF
FIRE AND PASSION.
"Roman chariot"
Caesar Palace, Las Vegas, USA, 1990
Patinated and polished bronze
Fonderia Artistica Versiliese has been founded in 1975 by the passion for bronze of Gino Lucarini, Master craftsman who developped his skills along side with some of the most important artists in Pietrasanta.
Lead by the three sons Tiberio, Franco and Gabriele the company has grown in line with its values: craftsmanship, initiative, innovation and enhancement of each work.
Excellence, experience and a solid identity have led to the collaboration with both international influential artist, emerging sculptors and to the realization of prestigious projects along all the world.
Through its production departments, the Foundry offers a complete service that deals with the artist processing of bronze and other metals, as well of synthetic materials and resins, creating sculptures and designs pieces using the lost wax casting method.
Today, Fonderia Versiliese is also involved in the interior design of residences and yachts, in collaboration with international partners.
1976
Ken Winsor's Flying carpet for Amman at the Foundry with the team.
1995 - MANUEL CARBONELL
"The Pillar of History " / Polished bronze
Miami (USA)
1998 - MANUEL CARBONELL
"El Centinela del Rio" / Polished bronze
Miami (USA)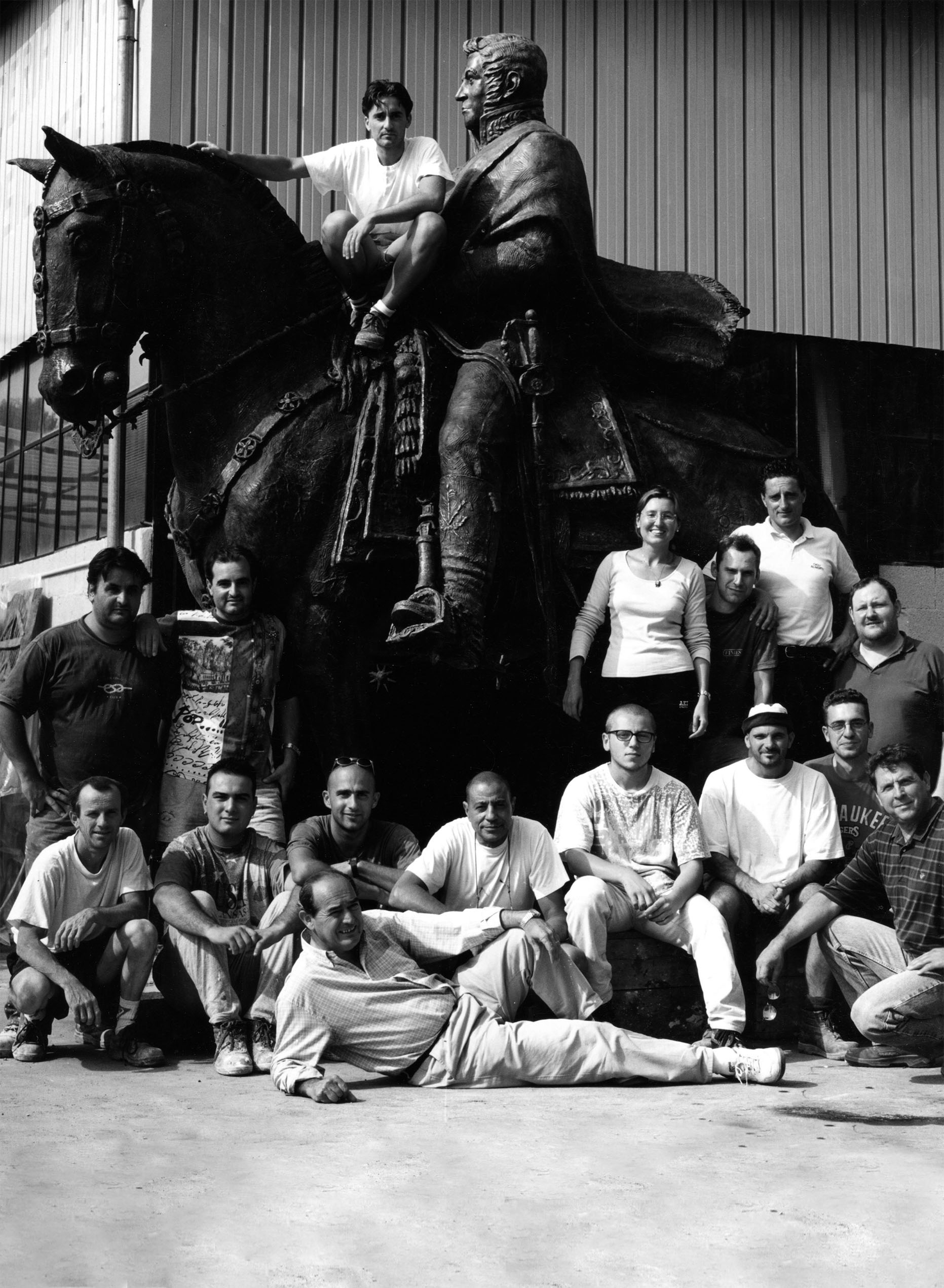 DALLA LASTA
"Monumento equestre" / Polished bronze
Buenos Aires (ARG)
EMMA DESIGALDI
"Column of life" / Polished bronze

LORENZO GHIBERTI
"Porta del Paradiso" / Patinated bronze
Firenze (ITA)
FERNANDO BOTERO
"Woman on a horse" / Patinated bronze
Private collection
-
Gino with on of the runners for the Lausanne olympic committee
1991
Emma and Gino with the Column of Life, Principality of Monaco

Passion is behind every work made of mate- rials, skills and technique.
The human factor made of emotional bonds, people and memories becomes the absolute value on which the strength of Fonderia Artistica Versiliese is based.
TIBERIO LUCARINI
Principal
VALENTINA LUCARINI
Model-making and Moulders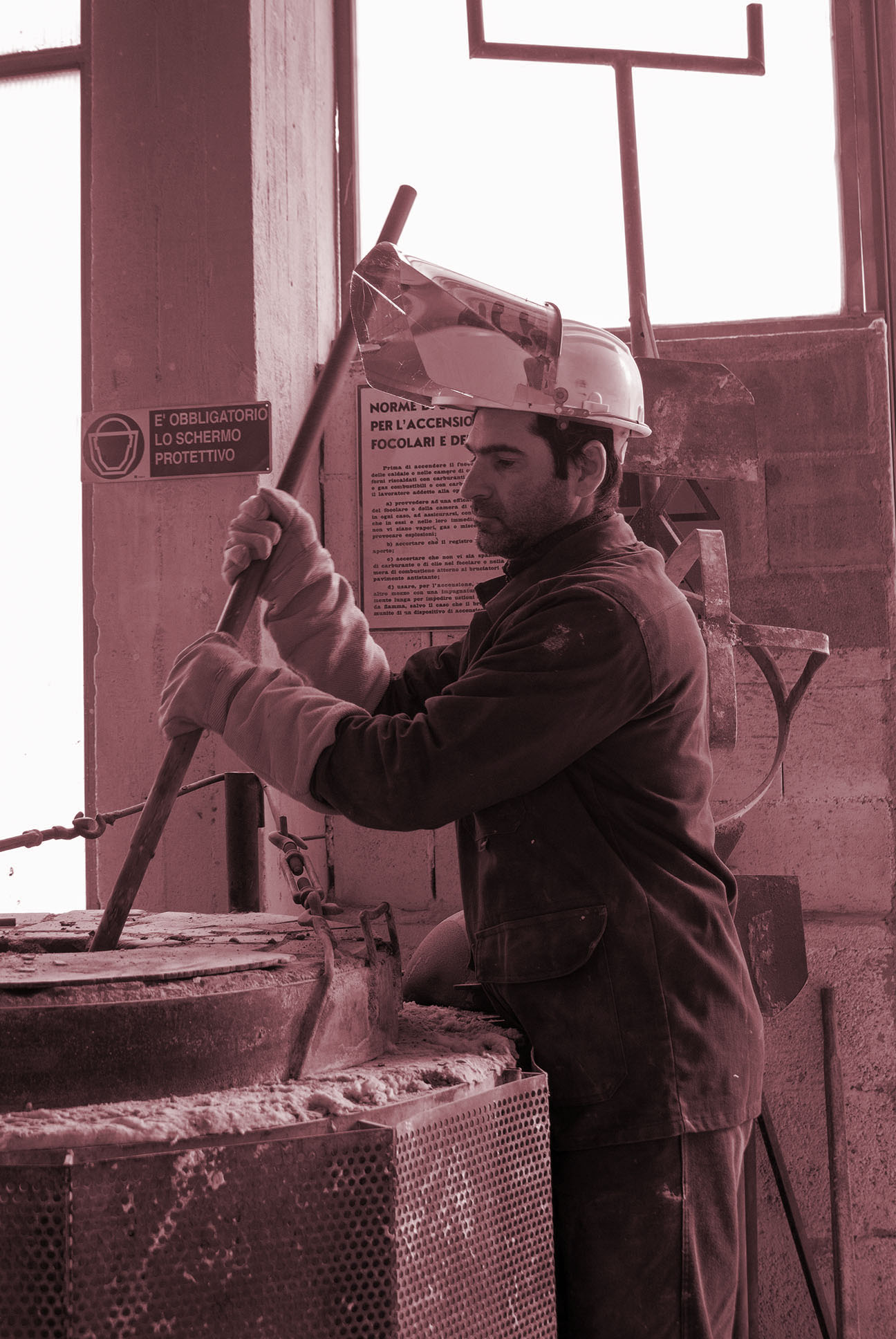 NICOLA MORICONI
Melter
GABRIELE LUCARINI
Principal
FEDERICO VALPIANI
Wax
ANDREA MENCARAGLIA
Finisher
EDOARDO PARDINI
Melter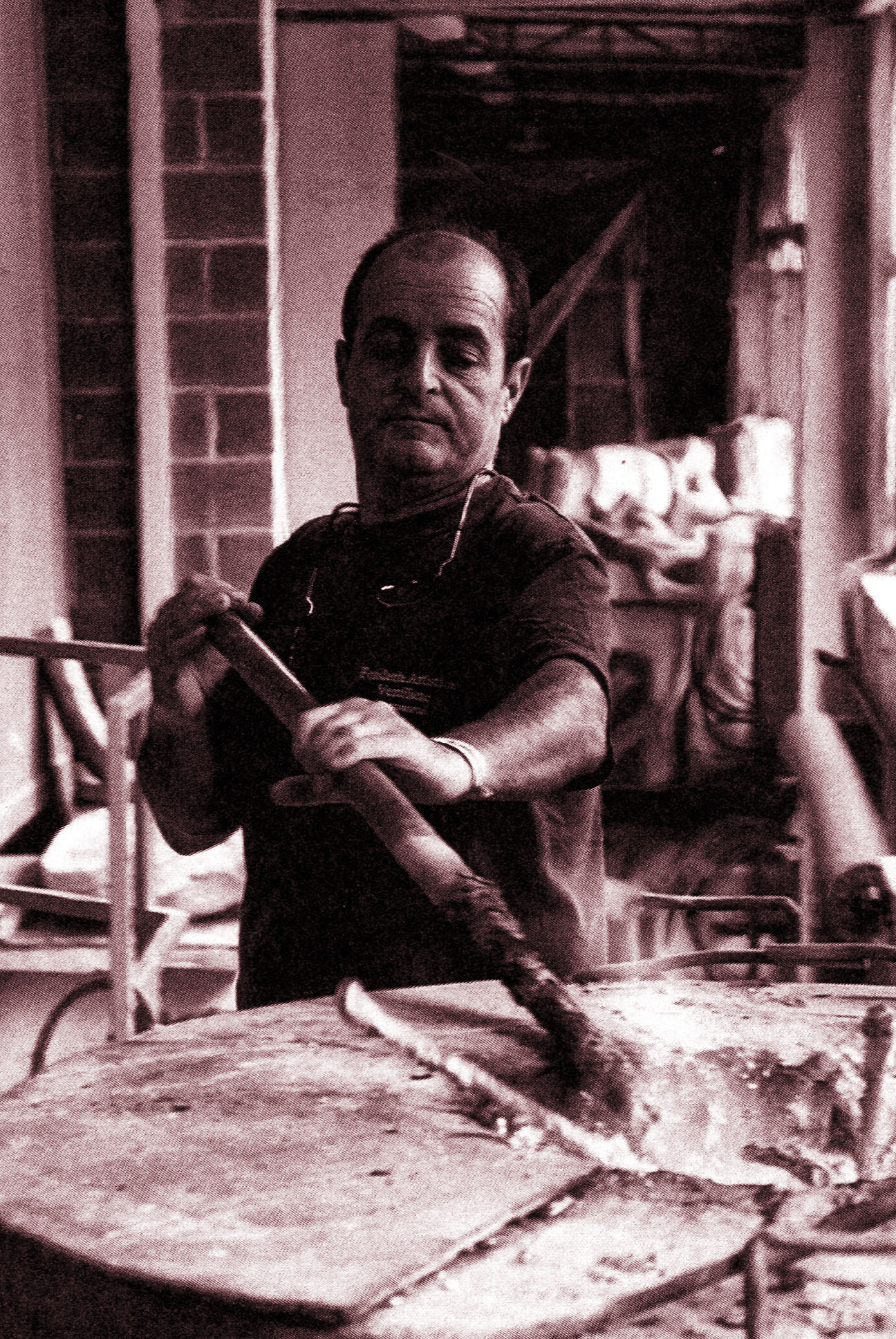 FRANCO LUCARINI
Principal
DAMIANO QUADRELLI
Finisher
GIOVANNI FRANCESCONI
Patina
LUCA VEZZONI
Finisher
SIMONA TENERINI
Administration

FROM SMALL
TO LARGE PROJECTS,
ALL OVER THE WORLD.
During almost 50 years fo activity we have gained a growing international presence creating works at all scales all around the world.

DISTRIBUTION OF SCULPTURES IN THE WORLD